Educational Development
"Education is for improving the lives of others and for leaving your community and world better than you found it."



Delta Marian Wright Edelman, President of the Children's Defense Fund.
Memphis Alumnae Chapter MAC members work tirelessly to sponsor several educational initiatives aimed at improving the trajectory of young people's lives throughout the Memphis community. Parents, students and local educators actively anticipate the chapter's annual programs, including Delta Academy, Delta GEMs, EMBODI, ACT Preparation Workshops and the Oratorical Contest.
Delta Academy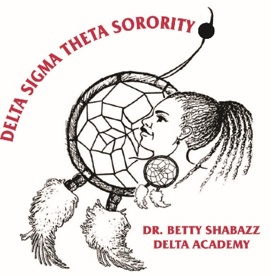 Delta Academy, created in 1996 out of sense that "bold action is needed to save our young women from the perils of academic failure, low self-esteem and crippled futures", is a mentoring program for young girls in grades 6-8. Delta Academy provides an opportunity for Memphis Alumnae Chapter members to enrich and enhance the education that our young teens receive in Shelby County Schools within the City of Memphis.
Launched each Fall, Delta Academy is a monthly mentoring program that continues through the school year, ending in May. The primary goal is to prepare students for full participation in the 21st Century. MAC structures the program around the following topics: mathematics/science, self-esteem, physical health/wellness, technology, leadership and community service, non-traditional careers and much more.
Delta G.E.M.S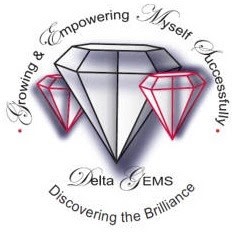 Delta G.E.M.S. or Growing and Empowering Myself Successfully, was created to help African American young girls, in grades 9-12, realize their dreams. MAC is proud to sponsor this national program comprised of five major components (Scholarship, Sisterhood, Show Me the Money, Service and Infinitely Complete), forming a road map for college and career planning.
EMBODI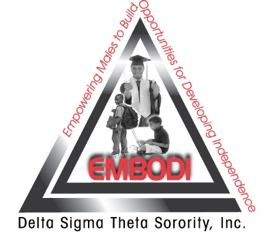 Our African-American males continue to be in crisis in this country. MAC members are working diligently to "move the needle" on this issue by supporting the sorority's national initiative, EMBODI (Empowering Males to Build Opportunities for Developing Independence) program. EMBODI is aimed at young African American males, ages 13-17. This character and leadership program meets monthly to dialogue, engage, develop and make recommendations for change and action in areas including STEM, education, culture, physical and mental health, healthy lifestyle choices, college readiness, etc.
All youth mentors go through an extensive application and screening process. Interested students must complete an application and be selected to participate in the monthly programs. To learn more about these programs or how to participate, email macdstdeltaacademy@gmail.com, macembodi@gmail.com or memphisdeltagems@gmail.com.
To learn more about the Sorority's Educational Development efforts, visit deltasigmatheta.org.